A Streetchoir Named Desire
Chichester's All Ladies Choir is ready to welcome you to a fun, friendly time, singing contemporary music in harmony. With styles ranging from pop to gospel, we're sure there's something to suit your taste. Come and join us on Tuesday evenings at the University of Chichester, where we rehearse. We aim to give two/three concerts a year – we hope you can be in the next one!
The Choir
These are just some of the members of our choir, we have 18 regular members and we sing a variety of genres including classical, gospel, pop and musical theatre. We are split into SSAA and often have six part close harmony developing a high standard of ensemble singing.
Our current repertoire includes,
There will come soft rains – Kevin Memley
Joyful, Joyful – Sister Act
I Got Rhythm – Gershwin
She weeps over Rahoon – Eric Whitacre
Never Enough – The Greatest Showman
Hold on – Wilson Phillips
Little Jazz mass – Bob Chilcott
When Love Takes Over
Run the World – Beyonce
River – Joni Mitchell (Christmas)
Carol of the bells (Christmas)
And many more…
NO EXPERIENCE NEEDED – Just your voice and a good sense of humour.
Check out our article here.
Please send us a message for more information or email us as info@chichestermusicalprojects.co.uk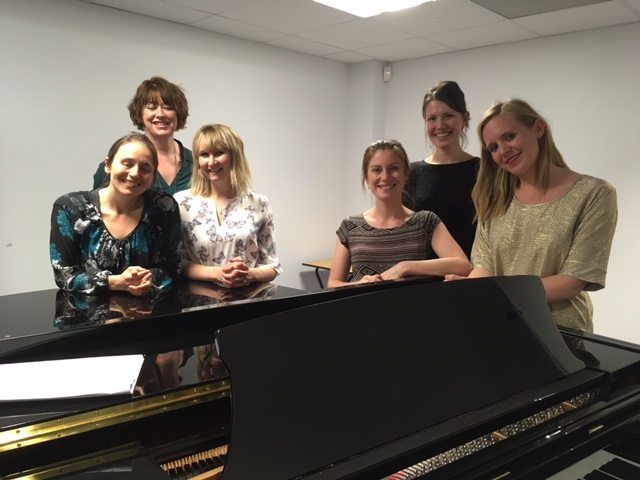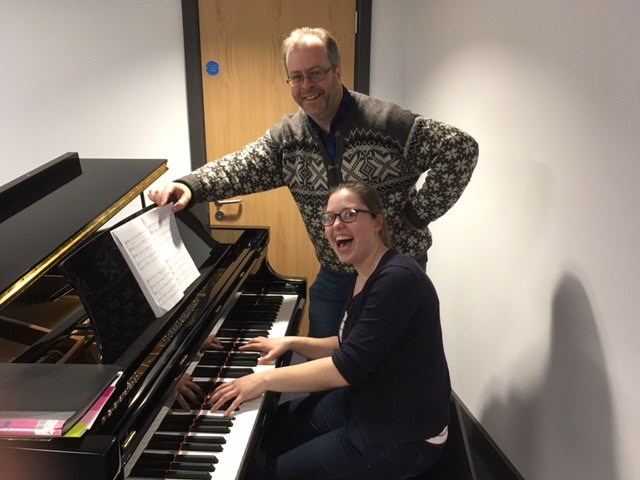 Our Directors
This choir is run by Michael Servant and Laura Murray who are very excited to be taking on this group of ladies. They both have experience in a wide variety of music as classical musicians but have also been involved in many groups of varying genres of choirs including classical, gospel and musical theatre. Our fantastic conductor Michael has been running choirs across Europe for over 20 years and Laura has lots of experience accompanying and directing female choirs.
Both are looking forward to the development of this choir and the rehearsals full of laughter.